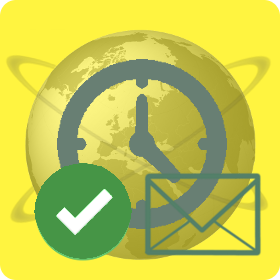 10.00€
Time shifted sending of newsletters with BwPostman TimeControl
= More efficiency for Your email campaigns!
As of now You are able to plan Your email campaigns on a long term basis with BwPostman: With the plugin BwPostman TimeControl You send Your newsletters to the desired and optimal moment. BwPostman TimeControl doesn't only make You independent from office hours, but also increases the success of Your newsletters sustainably. Because the right moment of the sending of the newsletter also decides, if and with which intensity Your newsletters are read - or not. Increase now Your click rates with BwPostman TimeControl by target-group-oriented sending!
I.e, if Your target group does read Your newsletter carefully at weekend or at evening, then you are able to steer the sending of Your newsletter with BwPostman TimeControl easily: With the integrated calendar You select the optimal sending date and time. For the rest BwPostman cares for, the sending also runs out of office hours at the "background".
Take multiple benefits from this efficiency plugin:
Optimize Your internal workflow: Create the newsletter at office hours, sent at desired time
Greater success of Your newsletters by target-group-oriented sending
Optimal planning or Your email campaigns
Technical notes/prerequisites:
Prerequisite for the plugin BwPostman TimeControl is an installed and activated module cURL for php at Your web server.
You want to find out, if the module cURL is on Your web server? Go to the Joomla admin page, go to System → System information → PHP Information. There search for curl. If it is found, You can start installing BwPostman TimeControl. If cURL is not there, please contact Your provider.
10.00€